(770) 943-8417
Call Us Today!
Affordable Gutter Cleaning Service
Affordable Gutter Cleaning Service Services No job is too small for Affordable Gutter Cleaning Service! What might take you hours and several trips to the hardware store for the right equipment may only take us half an hour — so save yourself the trouble and stick to spending your time on things you enjoy. Leave the gutters to Affordable Gutter Cleaning Service !
From seasonal gutter cleanings to gutter repair, we can help you improve the appearance and function of your gutters, as well as increase the value of your home. (Research shows that exterior home improvements net a better return on investment than interior enhancements.)
Our current services have all of your gutter cleaning, gutter replacement and gutter repair needs covered. These include:
Gutter & Downspout Cleaning Reduce the likelihood of water damage to your home or business and runoff damage to your landscape with our gutter and downspout cleaning services. We keep your gutters debris and clog-free to maintain proper water flow all year long, regardless of the weather! We remove all leaves and debris from gutters and downspouts. Customers can request for the debris to be bagged or placed in a natural area.
Gutter cleaning is a necessary part of maintaining your home, especially if your home is surrounded by trees, and should be done twice a year. Clogged rainwater gutters can cause rainwater to overflow, seeping into your home's woodwork and foundation and causing costly damage.
Affordable Gutter Cleaning Service ensures that all leaves and debris are removed from gutters and downspouts. We check each downspout to ensure it's flowing. Having your gutters cleaned prevents costly problems in the future. We offer two types of debris disposal:
For a free estimate or more information on our gutter services, please contact us at (770) 943-8417 or via e-mail at guttercleaningga@hotmail.com .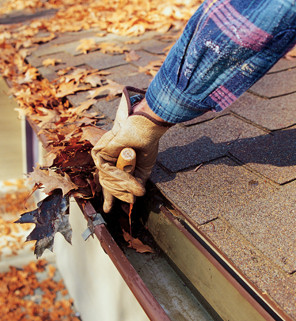 Thank you for contacting us.
We will get back to you as soon as possible
Oops, there was an error sending your message.
Please try again later
Call now to meet Affordable Gutter Cleaning Service by claiming your FREE Gutter Inspection & Estimate! (770) 943-8417
Affordable Gutter Cleaning Service | guttercleaningga@hotmail.com | (770) 943-8417